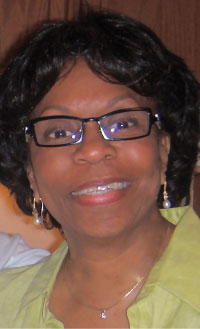 Patricia H. Marino, PHD NBCT CEC
President & Founding Director
PathMark Innovations LLC
Artist Author Mentor Coach
Board Certified Educator
Certified Evocative Coach
Fellow with the Institute of Coaching at McLean Hospital, a Harvard Medical School Affiliate
Patricia's enjoyment of leadership and life coaching evolved from her 30 plus years of coaching and mentoring in education. Her clientele now ranges from pre-service colleagues to school principals, from independent business owners to rising C-suite management, from lay community leaders to executive level women, and from and international missions ventures to international educational leadership. As consultant, coach, and storyteller, Patricia brings a wealth of skill, commitment and wisdom to developing learning contexts.
Dr. Marino retains National Board Certification in Early Adolescent English Language Arts and also achieved certification as a trainer of literacy coaches. Patricia is a seasoned professional and curriculum developer with independent & collaborative curriculum projects. Included are Process P.O.W.E.R., Aerobic Writing, and Literacy Learning Leaders (independent), as well as Big Apple-Seeds of Liberty, Museum Madness, and Our Stories / Our Selves (collaborative).
Patricia achieved her Doctor of Philosophy Degree in Educational Leadership/Systems at The Union Institute and University. Her research served to deepen her appreciation for the use of coaching to improve pedagogic practice. Findings highlight the importance of working to improve alignment between school policy and classroom practice. International ventures to Africa have been educational leadership as well as philanthropic missions. Being a Fellow with the Institute of Coaching at McLean Hospital, a Harvard Medical School Affiliate has proven a rewarding professional development journey. As well, participating in Institute of Coaching annual conferences has led to Continuing  Education Credits in 2011, 2013, and 2014.
Professional Practice
If you, your team, or your organization is interested in exploring further the deliverables of PathMark Innovations, call 585-348-8196 or email patricia@pathmarkinnovations.com.
Inspiring poetry and storytelling
Coaching for individual leaders/executives
Equipping for critical reflection
Facilitating change leadership
Mentoring for developing speakers and writers
Coaching Philosophy
Dr. Marino understands that leadership coaching may naturally transition to life coaching. She views coaching as a viable way for her to lend sometimes critical support to professionals, teams, and organizations both here and abroad. Her current work exemplifies the principles of transformational strengths-based coaching. With Patricia, this may include her belief in facilitating reflection to expedite growth toward a client's own aspirations. With the motto – reasons are more important than answers – she believes it is important to identify and examine assumptions that impact client goal attainment. As an educational leader, Patricia Marino is equipped to support professionals, teams and organizations where coaching has become a tool of choice for change. Such is the work of PathMark Innovations, her coaching / consultancy.
Publications / Projects
Doctoral Dissertation
Earthen Vessel
Collection of inspirational prose & verse. 2015
Lessons learned from Experienced Specialist Teacher: Coaching Model Use to Improve Pedagogic Practice.
The Union Institute & University. 2011.
The North Star
An original multimedia play chronicling the contributions of African Americans to development of life in the Rochester, NY area. 1982.
Touch Me
Collection of inspirational verse & prose & essays. 1982
Process P.O.W.E.R.: Writing Process Curriculum
Rochester City School District. 1998
Aerobic Writing
Rochester City School District. 1998
References
David Anderson, PhD
Community Scholar in Residence in the College of Arts and Sciences, and the School of Education at Nazareth College.
sankofadaa@rochester.rr.com
Alfreda Brown, EdD
VP, Diversity, Equity & Inclusion at Kent State University
abbrown@kent.edu
Steven Feldon, MD and MBA
Director, Flaum Eye Institute, Strong Memorial Hospital, Rochester, NY
(734) 763-7274.